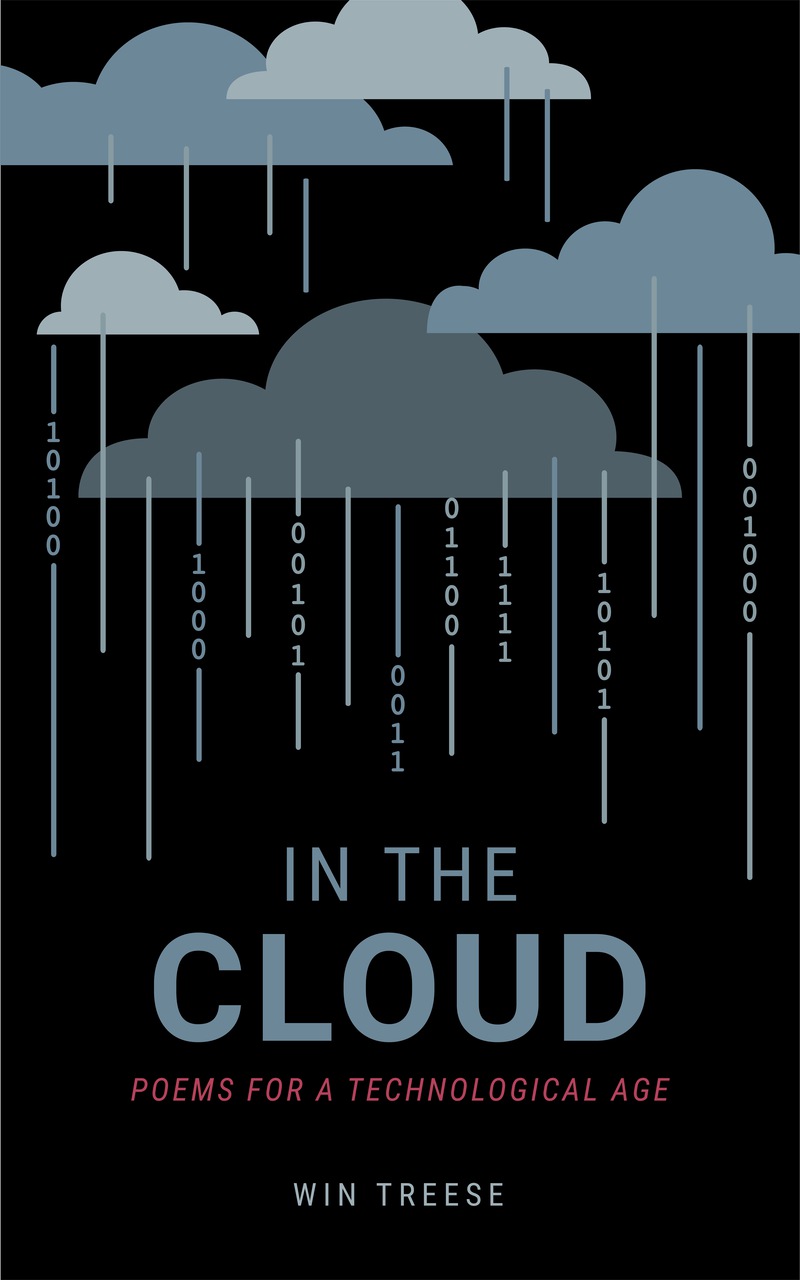 On the net
I find myself wondering
if knowledge and wisdom
really exist.
If technology
is our landscape,
we need poetry
for illumination
amid the vertigo.
From life on the Internet to privacy to explaining NFTs, these poems explore the meanings of our technologies. Sometime amusing, sometimes haunting, they explore varied aspects of how we experience technology today.
In the Cloud is available in paperback and EPUB/Kindle at many online booksellers, including the following as well as many independent bookstores online:
Indiebound (paperback)
Bookshop.org (paperback)
Barnes & Noble (paperback & Nook)
Amazon (paperback & Kindle)
"What a delight to rediscover the world of tech through the whimsical poetry of Win Treese. The author brings life and rhythm to bits and bytes with fun reflections on NFTs, Startups and Old Code. I've returned to this charming work again and again for thoughtful reflections on the joy of coding, patterns, data collection, and the world we live in."
—Joyce M. Sullivan, Founder and CEO, SocMediaFin, Inc.
"These poems are crafty—a sneak-peek into algorithms, a questioning of NFTs, a hark back to simpler times when we would go to a library, open a mailbox, or the newspaper to get our information fix. Now we drown in data. Like a great Seinfeld monologue, you turn each page, marvelling at the insight, saying 'Yes! That is exactly how I feel about it!'".
—Karena de Souza, Author of Contours of Courageous Parenting